Commentary by: Todd Perman, CCIM, Vice Chairman, Global Healthcare Services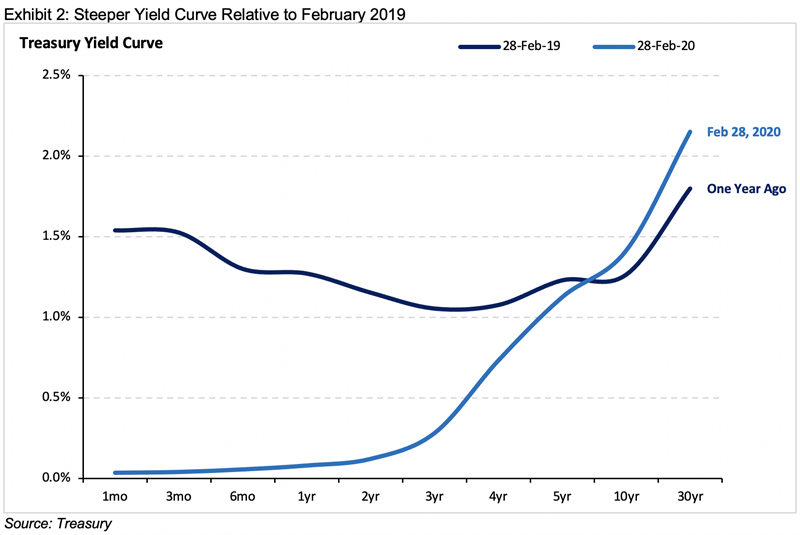 In a report published earlier this month, Newmark's Jimmy Hinton, Head of Investor Strategies, analyzed the recent rise in bond yields, which has been steadily increasing since November 2020. With February 2021 seeing the 10-year U.S. Treasury rise faster than any 30-day period in the past four years, it is evident that the steepened yield curve has several coming implications for commercial real estate and specifically the healthcare real estate sector.
How does this impact healthcare real estate?
Todd Perman, Vice Chairman for Global Healthcare Services advises providers and health systems, "Due to the onset of the pandemic, healthcare and other alternative assets have benefited from a flight-to-quality shift, with capital chasing these assets for a conservative investment. Medical office has been one of the leaders of this space, although the rising interest rates could affect values in the long run. Our team fully expects the medical office sector to be more stable than other asset classes and will resist the impact of this rise in capital costs. Furthermore, the demand for quality assets is very high with many new investors entering the space; the competition to acquire is fierce, which is keeping cap rates extremely compressed."
The healthcare landscape proved to be stable once again during a challenging 2020; medical office building sales volume topped $11B in 2020 for the fifth straight year in a row*. Amid rising bond yields, we anticipate investor confidence in the sector to continue, with healthcare providers evaluating capital options from multiple sources—public REITs, which are seeing heightened activity after a slight decline mid-2020, increased interest from international firms, and continued private equity activity.
Read the featured "Perspective on Rising Bond Yield" report here.
The full content of this article is only available to paid subscribers. If you are an active subscriber, please log in. To subscribe, please click here: SUBSCRIBE