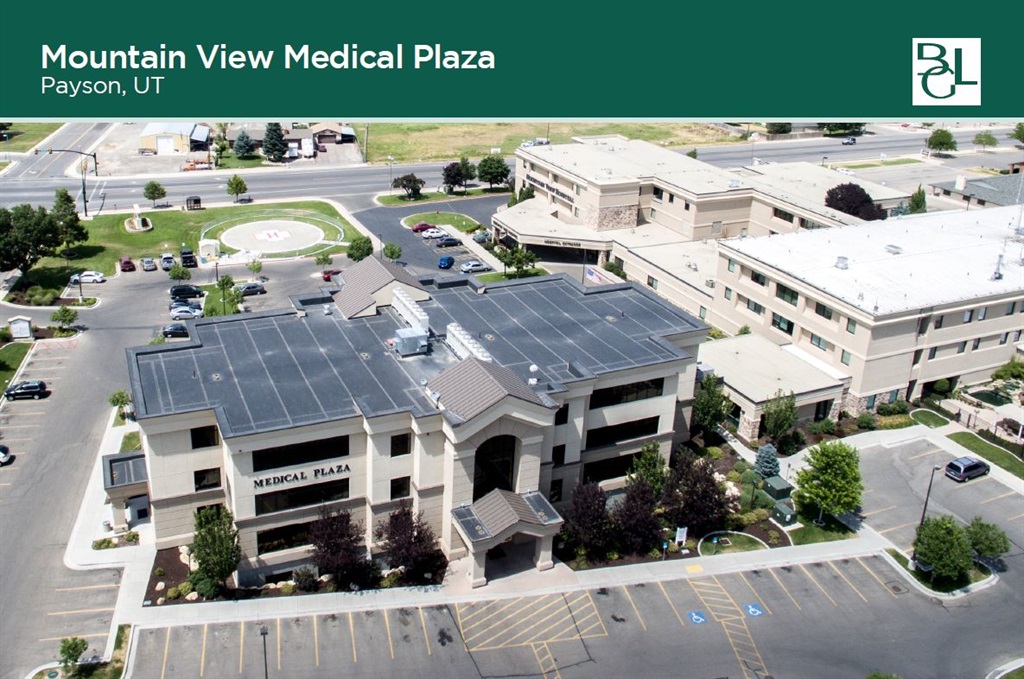 Brown Gibbons Lang & Company | Real Estate Partners has been retained by ownership to offer qualified investors the exceptional opportunity to acquire Mountain View Medical Plaza (the "Property" or "Building"). Located in Payson, Utah, Mountain View Medical Plaza is connected to the award-winning Mountain View Hospital (the "Hospital" or "MVH"), a 136-bed short term acute care hospital that is a member of MountainStar Healthcare, a division of Hospital Corporation of America ("HCA"). In addition to having exceptional regional access via Utah State Route 198, the Building's location on the campus of MVH provides physicians and patients alike with convenient access to a variety of healthcare services, physicians, and medical staff not available elsewhere in Payson. Furthermore, the Hospital is the top performing Hospital in the area, receiving recognition and distinction for outstanding service from multiple quality rating agencies.
The Property, consisting of approximately 50,232 rentable square feet, is 100% leased and 87% occupied generating a projected Year-1 net operating income of $1,052,845. This is a unique opportunity to acquire a premier on-campus medical office building that is connected to an award winning hospital and health system. Completed in 2009, Mountain View Medical Plaza is a physician-owned building that was thoughtfully designed by five of the existing practice groups to be an efficient and modern state-of-the-art facility.
Mountain View Medical Plaza is a primary beneficiary of the strong performance of Mountain View Hospital. Mountain View Hospital is one of the top hospitals in Utah and has been recognized as a "Top Performing Hospital" by the Joint Commission consecutively for 5 years, achieved HealthInsight Quality Award for 7 consecutive years, ranked among the top 10% nationally for Maternity Care by Healthgrades since 2012, and achieved "Best in Market" Award by Hospital Value Index for high performance in quality, affordability, efficiency, and satisfaction.
Opportunity Highlights
The Property has a Year-1 NOI of $1,053,147 and is supported by triple-net leases with fixed annual rental escalations of 3%.
Multi-tenant medical office building connected to Mountain View Hospital, a member of MountainStar Healthcare and a division of Hospital Corporation of America (NYSE: HCA).
The Building is 87% leased to established multi-specialty physician groups, of which 23% is leased and occupied by the Hospital.
Diverse mix of specialty services offered at the Building including dialysis, women's care, sports therapy, neurosurgery and general surgery consultations, and pediatrics.
By being part of a HCA, a national and international network of nearly 300 hospitals, Mountain View Hospital is able to offer the highest quality of healthcare to its patients.
Physicians practicing within the Building have admitting privileges at Mountain View Hospital providing a reliable patient referral source.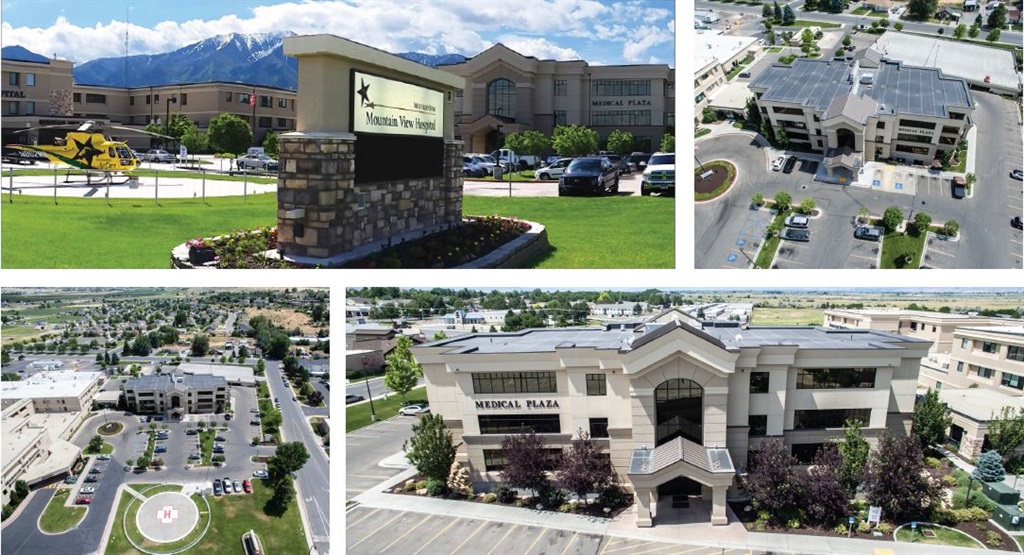 Call for Offers Date: Thursday, August 4th, 2016
Submit questions and offers to: Allen Inman | ainman@bglco.com
Contact Information
Christopher L. Stai, CPA | Managing Director
Brown Gibbons Lang | Real Estate Partners
Direct: 949.936.2665 | cstai@bglco.com
Clinton J. Parker | Managing Director
Brown Gibbons Lang | Real Estate Partners
Direct: 210.352.5832 | cparker@bglco.com
Andrew R. Larwood | Associate Director
Brown Gibbons Lang | Real Estate Partners
Direct: 312.658.4756 | alarwood@bglco.com
Allen C. Inman | Associate Director
Brown Gibbons Lang | Real Estate Partners
Direct: 312.658.4754 | ainman@bglco.com
Jennifer Stein
Brown Gibbons Lang | Real Estate Partners
UT RE Broker 8485414-PB00
The full content of this article is only available to paid subscribers. If you are an active subscriber, please log in. To subscribe, please click here: SUBSCRIBE