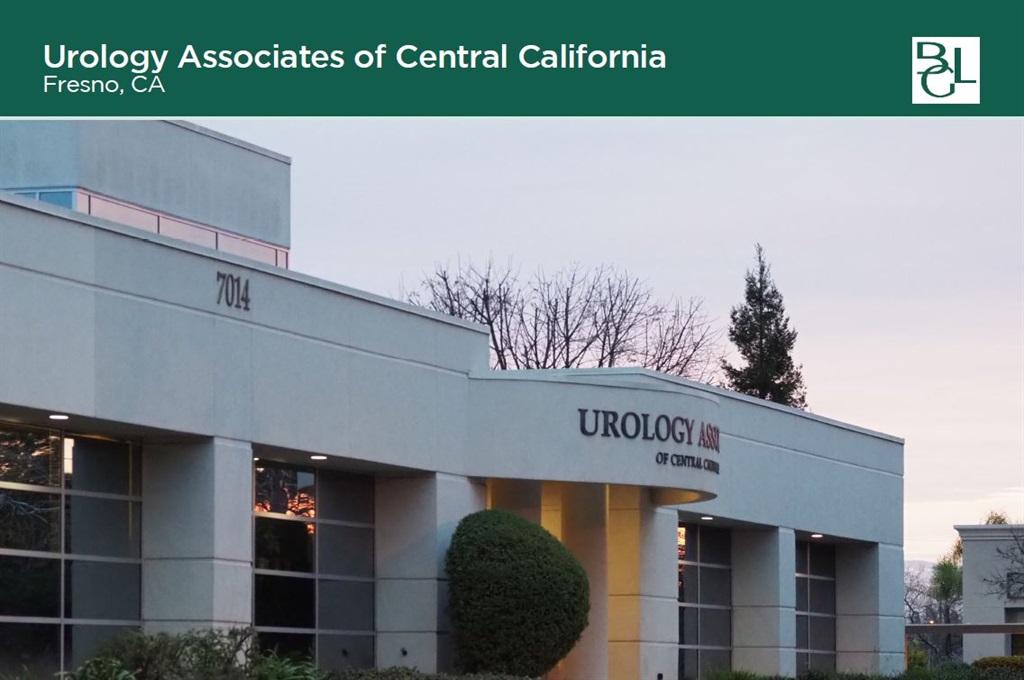 Brown Gibbons Lang & Company | Real Estate Partners has been retained by ownership to offer qualified investors the exceptional opportunity to acquire the medical office building and outpatient surgery center that is physician-owned and operated by Urology Associates of Central California (the "Property" or "Building"). The Property, located in Fresno, California, was specifically built for Urology Associates of Central California ("UACC") and consists of approximately 28,074 rentable square feet. Conveniently located in an established medical corridor with high visibility along East Herndon Avenue, the Property also benefits from its proximity to six (6) affiliated hospitals, including St. Agnes Medical Center, a 436-bed short term acute-care hospital that serves the Fresno metropolitan area. St. Agnes Medical Center is located approximately 1.5 miles west of the Property and is one of six (6) area hospitals where the physicians of UACC have admitting privileges.
The Property is 100% occupied by Urology Associates of Central California, which is the largest urology group in the Central Valley with eight (8) board certified urologists that provide the highest level of comprehensive urological care to Fresno and surrounding areas. The integrated Building features a medical office component, consisting of approximately 21,124 square feet, and an ambulatory surgery center (ASC), consisting of approximately 6,950 square feet. The ASC is comprised of three (3) ORs, three (3) pre-operative holding areas, and three (3) PACU bays and is accredited by the AAAHC with its highest honor of a 3-year accreditation.. The Building also features a 46 Kilowatt solar panel system that was installed on the roof in 2009.
UACC will enter into a new 12-year triple-net lease at closing which will have 2% annual fixed increases, generating an initial Net Operating Income of $673,776. This is a unique opportunity to acquire a single-tenant facility that is occupied by one of the leading urology groups in Central California.
Investment Highlights
State-of-the-art accredited ambulatory surgery center and medical office building leased to the largest independent urology practice in the Central Valley
12-year, triple-net lease with 2% annual escalations generating an initial NOI of $673,776
Strategically located in a strong medical corridor within 1.5 miles of Saint Agnes Medical Center and in proximity to five (5) other hospitals where the UACC physicians have admitting privileges
UACC is comprised of eight (8) full-time board certified urologists, two (2) full-time physicians assistants, and an extensive staff
UACC offers a full x-ray department including an 8 slice CT scanner, full service lab, bone densitometry department, and the only Stortz Lithotriptor in the Central Valley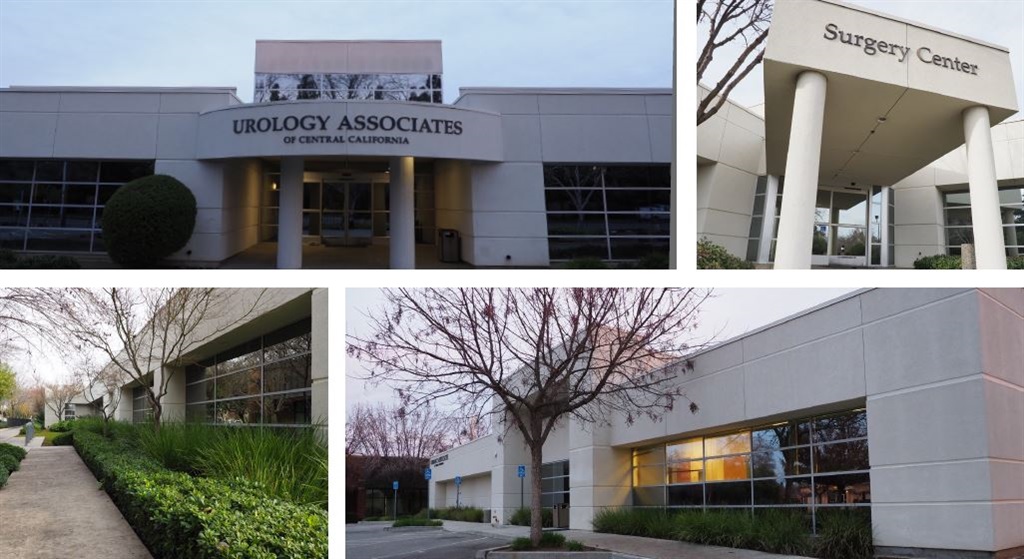 Call for Offers Date: March 21, 2017
Submit questions and offers to: Allen Inman | ainman@bglco.com
View the Executive Summary for more information.
Bypass the online summary and directly execute the Confidentiality Agreement
Christopher L. Stai, CPA | Managing Director
BROWN GIBBONS LANG | Real Estate Partners
Direct: 949.936.2665 | cstai@bglco.com
Licensed CA Real Estate Broker
Clinton J. Parker | Managing Director
BROWN GIBBONS LANG | Real Estate Partners
Direct: 210.352.5832 | cparker@bglco.com
Andrew R. Larwood | Director
BROWN GIBBONS LANG | Real Estate Partners
Direct: 312.658.4756 | alarwood@bglco.com
Allen C. Inman | Director
BROWN GIBBONS LANG | Real Estate Partners
Direct: 312.658.4754 | ainman@bglco.com
The full content of this article is only available to paid subscribers. If you are an active subscriber, please log in. To subscribe, please click here: SUBSCRIBE